Introduced to the scene in late 2010, Google Chrome apps give more functionality to your browser and are more interactive than websites, but less burdensome than desktop applications. Using apps can allow better connectivity with other apps or programs, and easier accessibility between computers with the same browser. Consider them tools that can make your life and Internet experience more streamlined.
Google Chrome describes their web app store as an "online marketplace." In the following video clip, Google describes this "marketplace" of theirs, how to access it and how use it effectively: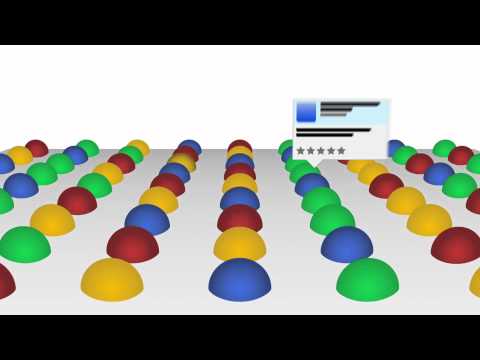 Here are the top three free Google Chrome Apps for productivity to save time in your career:
Ever needed to just focus on writing? Write Space is an open-source text editor that you can utilize in full-screen, so you have no other visible distractions. This web app can be used both online and offline, but saves documents right onto your computer, so they're always accessible even if you don't have an Internet connection.

You never have to worry about losing information again because the app automatically saves your document every time you press a key. As you type, you can also track the word count. Furthermore, you can customize the font and background of your document, among other options. If you already have an outside document that you want to work on, import it into the Write Space app as a plain-text file.

Using a timer is an effective way to keep yourself on task. Businessweek published an article in 2010 on how using a timer can create purpose, keep you accountable and improve the efficiency of your work. Francesco Cirillo took this time management method to the next level by developing the Pomodoro Technique, named after the tomato-shaped timer that he first used in university.

The clean and simple design of the Tomatoist app allows you to easily implement the Pomodoro Technique to keep yourself productive throughout the day on any piece of work you have, on or off your computer. All you have to do is click on one of the three buttons at the top of the app. One "Pomodoro" session is 25 minutes long, which should be followed by a "Short Break" of 5 minutes in length. After every four sessions, you can click on the "Long Break" button to reward yourself with 15 minutes of free time.

Image editing can be a drag when it takes so long to load these types of desktop applications with all of its features. What you need is this web-based photo editor that CNN has named one of the top 10 web tools for editing pictures. The second you install the app, the editing tool is only one click away and loads really quickly. Pixlr Editor provides almost all of the features that you can find in a desktop photo editing application; in fact, users who are familiar with Gimp, Corel Paint Shop Pro or Adobe Photoshop will easily adjust to Pixlr's interface.

In Pixlr Editor, you can reduce red eyes in photos, crop or change the size of images, draw on pictures, sharpen and blur parts of an image, or change qualities, such as hue, saturation, brightness or contrast. More advanced features include the implementation of filters and color level adjustment. Pixlr Editor even allows you to load and edit Adobe Photoshop image (.PSD) files!
Also check out the following articles on Google Chrome apps:
Do you have a favorite Google Chrome App that helps you become more productive?