Google Chrome calls their Chrome Web Store an "online marketplace." There you'll find literally thousands of apps and extensions organized into ten different categories from paid and free versions of educational and family-related apps and extensions to news and shopping. Within the library, there are over 600 listed in the "Social and Communication" category.
You won't have to sift through all of those because the cream of the crop is listed below.
Start by learning more about what a web app is in the following Google Chrome video clip: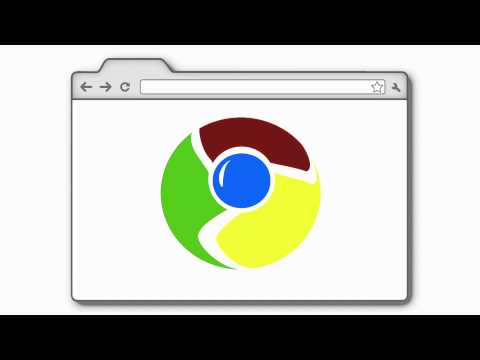 Now, here are the top three free Google Chrome Apps to optimize social media for your career:
HootSuite is one of the leading social media management tools where you can supervise and control all of your social networks in one place. You can connect your personal and business accounts from Twitter, Facebook, LinkedIn, Ping.fm, WordPress, MySpace, Foursquare and Mixi, and even add team members to collaboratively oversee them. The best part is that this web-based Chrome app can be immediately accessed anywhere you have Internet!

From the HootSuite dashboard, you can post simultaneously to different social media accounts, schedule and save drafts of posts, organize your accounts into different tabs with various columns by dragging and dropping between them and monitor messages in threaded conversations. One of its most impressive features is the ability to track statistics and share reports on how many people click the links you share. For a modest price, you can even connect HootSuite to Google Analytics or Facebook Insights for more detailed reports.

If you prefer using TweetDeck to manage your social media accounts, there's a Google Chrome web app for this tool as well.

Handle all of your chat networks in eBuddy, which can connect you to MSN Messenger, Yahoo! Messenger, AOL Instant Messenger, Facebook Chat, MySpaceIM, ICQ and Google Talk all at once! This web-based messenger can also connect you to multiple accounts of the same chat network. The app runs right in your browser, so you don't need to take up computer space or memory by installing anything.

EBuddy Messenger includes all the features of typical chat programs, including webcam, emoticons, avatars, custom display messages, themes and font customization. Stay organized by compiling all of your contacts from various networks into one list and keep your chats in one window, separated by different tabs. You can also set up instant pop-up or audio notifications when a contact signs in or sends you a message.

A website or blog is an important component to your online presence and now you can create a website for your business with absolutely zero technical experience using Weebly, marketed as "the easiest way to create a website." The entire system is based on drag-and-drop features, including contact forms and surveys. You can even blog by dragging and dropping multimedia into your post.

Weebly handles all of your multimedia without complications. The system comes with an intuitive, built-in image editor, and audio and videos files are automatically converted, so they play back without requiring the reader to download anything. With over a hundred professional themes, you're bound to find one that best represents you and your services or company. Furthermore, there are no ads on Weebly, yet you have the freedom to monetize your website by including ads of your own.
Also check out the following articles on Google Chrome apps:
Do you have a favorite Google Chrome App that assists you in social networking?