If you recently graduated from college (or are just about to) first and foremost on your mind is getting a real job (as opposed to that stint you did selling shoes at Famous Footwear your senior year just to make ends meet). As you've probably already surmised launching your career at age 22 is not the bag of gummy bears you were led to believe when you started college four or five years ago. A lot has changed since then, the biggest difference being they've pulled the economic rug out from under you faster than you can say, "Hey wait a minute, I didn't sign up for this!"
But fortunately, you're not completely forgotten. After doing a little digging, I've found a few books that were written specifically to give the recent college graduate a leg up. So in between updating your LinkedIn profile and hanging out at your local coffee shop trading job-interview horror stories with other recent grads, check out these books to see if they can give you some new insight.
Hired! The Guide for the Recent Grad
By Ryan Kahn
Mr. Kahn knows of what he speaks. As the host of MTV's Hired! he and his camera crew shadow young college grads as they go on their first big job interviews. If you've never seen the show it's worth checking out a few episodes on the web, if for no other reason than to see what it's like to interview before you actually go out there and do it. (It's amazing what you can glean from other people's mistakes and successes—especially their mistakes.)
After getting a few of these shows under his belt, Mr. Kahn has packaged his observations in a form that makes sense. Hired! The Guide for the Recent Grad is divided into four parts; Soul Search, Presenting Yourself, Selling Yourself, and Hired. What I like about this format is that it begins your job-hunt journey by analyzing your goals. Too often recent college grads apply for everything under the sun, thinking they'll take the first thing they're offered. This short-term desperation only leads to long-term disappointment. If you want to build a career, it's best to start with a good foundation that you can use as a solid reference for years to come. Mr. Kahn's advice of analyzing your goals forces you to refine your job search so you're not wasting your time by applying for the wrong jobs.
Best thing about this book: Encourages you to take a good, hard look at yourself first so that you know which jobs are right for you.
How to Get Any Job: Life Launch and Re-Launch for Everyone Under 30 (or How to Avoid Living in Your Parents' Basement), 2nd Edition
By Donald Asher
Mr. Asher is a career consultant and professional speaker who has written for several major publications including The Wall Street Journal, The San Francisco Chronicle, and Dow Jones National Business Employment Weekly. He speaks at over 100 college campuses annually, discussing every aspect of career management for emerging college graduates.
Like Mr. Kahn, Mr. Asher starts out How to Get Any Job with a section on getting to know yourself, however, he lingers more on showing you how your interests can help you find a job you'll love. Plus, he gives valuable tips on how to rework your job-hunting plan if you're just not garnering success. And finally, he emphasizes the importance of networking with everyone you meet, as he illustrates in this amusing, yet insightful, video about a man who found a job while wearing a pink bathrobe.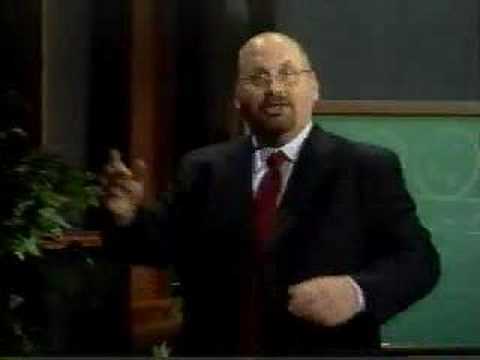 Best thing about this book: Gives real life examples of how people used unconventional job-hunting means, and then points out why those techniques succeeded or failed.
College Students Do This! Get Hired!: From Freshman to Ph. D. The Secrets, Tips, Techniques and Tricks you need to get the Full Time Job, Co-op, or Summer Internship position you want
By Mark Lyden
Mr. Lyden recruits new-hires for Fortune 500 companies, so you probably want to listen to what this guy has to say (you may end up sitting across from him at an interview table one day). He has been featured in CNNMoney.com, as well as The Washington Post. Plus, he speaks at college campuses all over the country on how to create your job-hunt plan and interview successfully.
In College Students Do This! Get Hired! Mr. Lyden allows you to look at an interviewee through the eyes of the recruiter. With inside knowledge, he presents seven steps that give you a competitive edge over the people you're up against. He also offers insight as to what college recruiters really think when they interview on campus, and he even includes some tips on how to negotiate your salary. While other books teach you how to find a job that's right for you (which is still important), this one grooms you to be a competitive interviewer in today's job market.
Best thing about this book: It's like hiring a professional recruiter as your personal (job-hunting) trainer.
Let's face it, finding a job is hard right now, and it's even harder if you're under 30. There's no magic bullet that will get you hired, but there are different techniques, and hopefully you'll find one that works for you. And once you're gainfully employed, making the big bucks, well then come back right here and tell us all about it. We're always up for a good success story.