What's so important about self-confidence? People who develop self-confidence become the persistent go-getters who make positive changes happen in their lives! They trust their intuition and are self-assured in their abilities, decisions and actions.
Have you ever needed the courage to leave something negative behind — a suffocating job perhaps? Have you been searching for bravery to make a positive change in your life — to discover your true passion maybe? It's nerve-wracking to take the leap, but it's what makes life worthwhile.
Here are three keys to building self-confidence, so you find the strength to make life happen for you!
Be Prepared

Arthur Ashe was one of the best tennis players in the United States, winning three Grand Slams, and I'll always remember when he said: "One important key to success is self-confidence. An important key to self-confidence is preparation."

Start by educating yourself. I didn't know what to expect when I headed to Japan for a student exchange, so I did as much research as I could on the area where I would be living. Inform yourself through the Internet, books, classes and people who have shared the same experiences. I was able to find someone who had participated in the same exchange program the year before me and she generously shared her time to answer my most specific questions about Osaka; we even met each other in person a couple years later!

Minimize nerves by making sure you're prepared. If you're tense and worried about a sports event, presentation or a meeting, prepare yourself by practicing. Build self-confidence by rehearsing what you'll say or do and visualizing yourself succeeding.

Act the Part

Sometimes, you just need to fake it until you make it because your outward actions can affect how you feel inside. Researchers at Harvard and Columbia University asked participants to perform "power poses," such as putting your feet up on a desk or leaning over a table with an upright stance. The researchers found that even just one minute of these types of poses can affect your hormones, so you feel more powerful and more likely to take risks, which can contribute to feelings of self-confidence.

How you display yourself will also make a difference with how others perceive you and react toward you. For example, psychologists from a pair of Dutch universities demonstrated that a person seeing you smile has an automatic, unconscious reaction in their smile muscles that positively influences their reaction and judgment. Use this to your advantage and smile more!

Fight Down Negativity

Two-time heavyweight boxing champion, George Foreman, said it best: "That's my gift. I let that negativity roll off me like water off a duck's back. If it's not positive, I didn't hear it. If you can overcome that, fights are easy." You can tackle anything when you overcome negative thoughts like fear, worry and doubt.

There are a few strategies you can take to combat negativity: laugh it off, be rational with yourself or act like an outsider. For some, it works best if you take Foreman's approach and avoid taking yourself or your thoughts too seriously. We all need more lightheartedness and a sense of humor in life. Relax and focus on the positive instead.

If you find that you're more of a rational and logical kind of person, try talking yourself through your negativity. Challenge your negative thoughts until the end — you may find that they're wrong. Finally, if your skill is in helping others, try to put on your coach or best friend hat with yourself. Give yourself the pep talk you need to build your self-confidence.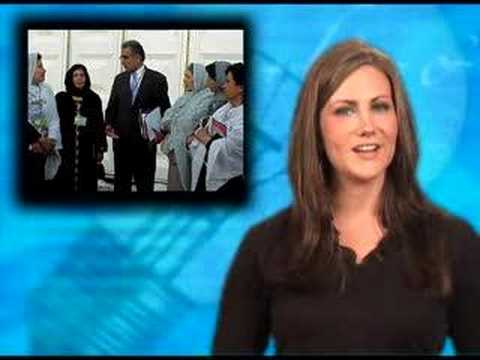 What else has worked to help you build your self-confidence?