Anyone career-minded knows that social media is an essential part of personal branding and network building, but is Google+ the new hot spot?
After a string of failed social media ventures, Google is back with a vengeance with the "Google+ Project" revealed nearly a month ago in late June 2011. During this initial invitation-only phase, Google+ already seems like a promising replacement for Facebook. In fact, a recent Mashable article written by Todd Wasserman revealed how people were already leaving Facebook behind. If you're not ready to pull out from Facebook entirely, you can at least add your Facebook stream to your Google+ account in the meantime.
Get a sneak peek into the Google+ Project with Google's official introductory video clip here: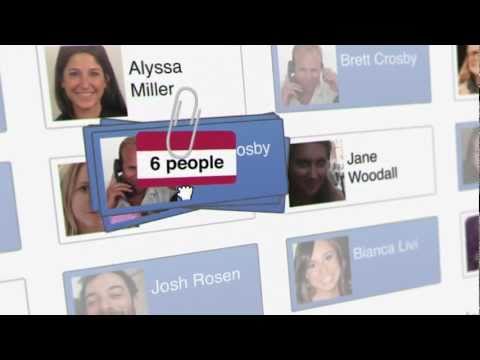 Here are three fancy features of Google+ that may have you eventually ditching Facebook:
Google Integration

If you're already a Google user, you'll be pleasantly surprised by how Google+ is highly integrated with all of its other services. Whether you're in Gmail, Google Calendar or Google Documents, the first button in your top toolbar instantly takes you to your Google+ account. Now shift your gaze over to right end of the toolbar — a red box indicates the number of new notifications you have in Google+ that's hard to ignore.

You've probably also noticed the new additions to your Google searches. It will be worthwhile for you to spend time developing your Google Profile because it shows up near the top, if not at the top, of the search results when someone searches your name on Google. Furthermore, Google automatically shows you all the people who have shared or +1'd a link right underneath it, including a mini profile photo and a link to their Google Profile. Scrolling over the person's link also triggers a pop-up that indicates whether or not you're already connected with the person on Google+. Share your opinion as well by walking your fingers over to the +1 button to the right of each link.

Circles

In aiming to create a more natural form of online interaction that mirrors social interaction in real life, one of Google+'s major features leaves Facebook's privacy capabilities seem even more archaic. You wouldn't want to share embarrassing family photos with anyone else but your family and you wouldn't want to chat about work with anyone else but your colleagues. The Circles feature of Google+ now allows you to control to whom you share information.

As soon as you find one of your acquaintances, you can easily add your contact to a circle that you create just like how you categorize groups of people in your mind and no one needs to know where you've put them! Within Google+, all you have to do is drag the person's name card to a circle and within the rest of Google, there's a slick drop-down menu to include your friend. Apart from the standard preset categories (Friends, Family, Acquaintances and Following), you have the freedom to create your own from "Book Club" to "Grandma's Friends."

Hangouts and Huddles

Google+ makes it quick and easy to gather your friends or family. In Google+ Hangouts, you can catch up with up to ten people at once via webcam as if you were all together in the same room. Facebook responded by teaming up with Skype to include video chatting but currently doesn't allow you to chat with more than one person via webcam at once. Another way to get people together through Google+ is by starting a Huddle, a group texting feature.
What's your take? Are you tempted to switch over to Google+ or are you faithful to Facebook?