Storytelling dates back to original cave painting days before the written form even existed. It's a universal phenomenon common to humans in all cultures around the world and throughout the history of humanity. By taking advantage of our natural tendency to share stories, we learn new things, remember the past and connect with other people in our communities.
A successful brand story appeals to the emotions, such as the following commercial for Taiwan's TC Bank asking "What do people live for?" It tells of five men in their eighties who start up their motorcycles again after one of their friends passes away: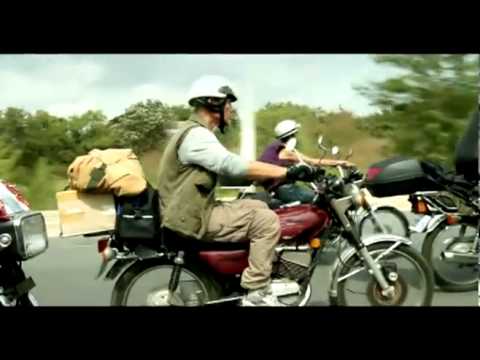 Here are three reasons storytelling skills are essential for your personal brand and career:
Stories Set a Solid Foundation for Your Career

The underlying question behind your career is your motivation. Crafting your personal brand story will encourage you to self-analyze and reflect on the following questions:
Why are you pursuing this career?
What motivates you to keep on keeping on?
Where does your passion for this career come from?
How do you want to be remembered?
The finished story will eventually become a coherent expression of your purpose and passion, solidifying your goals and dreams for yourself before you attempt to share your message with others. Eventually, this story can be a reference for you through the ups and downs of your career to remind you why you're on this path and to encourage you to stay on it.
Stories Connect You to the Listener
A compelling narrative prompts personal connection through emotion says Dr. Raymond Mar, researcher and assistant professor of psychology at York University. In his review of studies on stories and emotion, Dr. Mar has found that stories evoke and influence emotions, having an impact on the listener or reader both during and after the narrative experience. He identifies two main groups of emotions elicited during good storytelling: emotions that engage, such as empathy or identification with the story, and emotions that trigger memories by bringing you back to a moment in the past. In drawing out these emotions through your story, you can ensure a real connection with your listener.
Stories Have a Lasting Effect
Stories that establish a personal connection etch into the listener's long-term memory more so than a list of facts, aptitudes or experiences. It's your story that will set you apart from competitors because no one else will have a story quite like your own authentic life print.
Dr. Jennifer Edson Escalas has also found that stories can persuade others to act. As an associate professor of marketing at Vanderbilt University's Owen Graduate School of Management, Dr. Escalas discovered that narratives in ads are more persuasive than straight selling. This is especially the case when the narrative encourages self-referencing. A listener who self-references identifies with the story and imagines using the product or interacting with the character in the story.
Stories Seep into All Areas of Your Career
Your personal brand story will be used in various ways throughout your career, particularly during interviews and when networking. With the behavioral interviewing technique increasing in popularity, appropriate answers are now stories of past examples. Create a consistent image of yourself by making sure all of your stories are in line with your central personal brand story.
Since stories are so important for establishing real connections, it's no wonder that your personal brand story plays a role in networking. Utilize a piece of your personal brand story as your elevator pitch for a lasting impression and share your story widely to create a community of engaged clients and supporters. Consider the tale of Scott Harrison who garnered over $20 million for his NPO Charity: Water, focused on providing safe drinking water to developing countries. Scott succeeded in communicating his personal story that explains his motivation and vision behind the project.
How have you used storytelling for your personal brand or career?