Google Chrome is one of the fastest browsers out there, according to the latest CNET review. Its minimalist design makes it intuitive and easy to use, especially with an organized and sleek start-up page that holds your apps and extensions, most visited pages and recently closed tabs. For more functionality, spice things up by visiting the Chrome Web Store to browse and install thousands of apps and extensions.
If you need to be convinced about Google Chrome's speed, check out how this browser compares to a potato, sound waves and lightning in speed tests: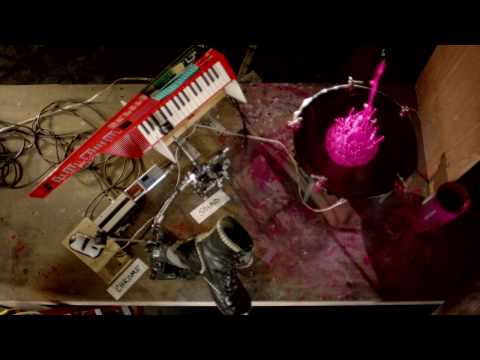 Here are the top four free Google Chrome Apps to organize your life for your career:
It can be overwhelming to soak in and process all the information on the Internet, but you can now sift through and organize the overload with Springpad, voted "The Best Free Software of 2010″ by PC Magazine. In this single app, not only can you save notes and to-do items, but you can also save a variety of information from websites. For example, Springpad can clip highlighted text, images, albums, books, businesses, products, restaurants, movies, recipes and more. Set yourself up with the Springpad Extension to assist you in easily clipping off the web.

From the Springpad dashboard, organize each tidbit of information in different notebooks and create further structure by using tags. When clipping and saving new information, you'll also find actionable links that allow you to set reminders and alerts, access reviews, retrieve movie showtimes, get directions and print content. The best thing about this app is that it's also available offline through Google Chrome and while you're away from the computer through your mobile phone!

If you've found yourself accumulating an inordinate number of Notepad or TextEdit documents where you've jotted down notes, Scribble could be the program for you. Take down notes quickly and keep them organized in this web app. All you need to do is drag and drop the different "sticky notes" to arrange them however you'd like to. You can access your notes even when you're offline because they automatically save to your computer upon every keystroke.

Remember the Milk is an impressive task management system. Enter all of your tasks, their due dates and any other details into this app. Afterwards, you can prioritize them with a color-coded system and keep the tasks organized in various lists, all the while using keyboard shortcuts to speed up the process.

Don't forget to set reminders via email, instant messenger or to your mobile phone. This app can be accompanied by other services for compatibility with different formats, such as the iPad or Blackberry, to sync with other programs, such as Google Calender or Microsoft Outlook, and for accessibility offline.

With stellar reviews from The Wall Street Journal and Money Magazine, Mint is one of the top free online money managers available on the Internet. Manage all of your finances in one place by linking your bank accounts, credit cards and investments.

The app saves you time by automatically categorizing your transactions to give you easy-to-understand visual snapshots of your current, real-time financial situation that you can later analyze in more detail. Based on your spending habits, Mint can help you save money by creating a budget for you and tracking your progress toward goals that you personally set.
Also check out the following articles on Google Chrome apps:
Do you have a favorite Google Chrome App that helps you keep your life organized?