Career success involves teamwork and the Internet has provided us with a venue to easily share and collaborate with others both close to home and around the world.
Google Chrome Apps can be easily installed to facilitate online cooperation. When you find the appropriate app and click on "Install," a new tab with the app will automatically open. Access the app at any time by opening the New Tab page where you'll find a section of apps. If an app isn't to your liking, you can quickly uninstall it by right-clicking on the app's icon and choosing "Uninstall."
Learn more about apps in this short video clip: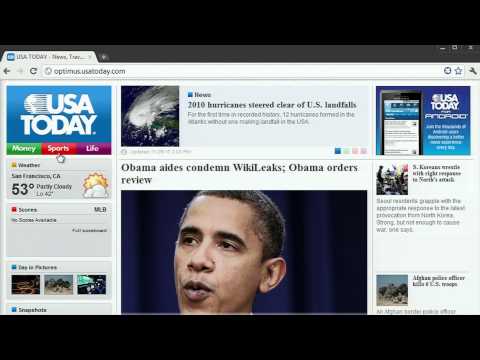 Here are the top four free Google Chrome Apps for sharing and collaborating on the Internet for your career:
There are now over four million Box.net users on the Internet because this app provides an easy and safe way for you to share and access files from anywhere on the globe. All you need to do is drag and drop files from your computer to the password-protected online system. Each user receives 5 GB of free storage space on the Internet where he or she can upload any number of files within the limit to a highly secure and backed up server. Upgrade your storage limit beginning at $15 per month.

Box.net provides you with a link to each file, so you can share it with anyone. You or your friends can access these files on a computer, iPad, iPhone, Blackberry or Android device.

This free file-sharing service works directly in your browser, so you don't need to install any plugins or third-party applications. In fact, you don't even need to create an account with Ge.tt!

The major advantage with this app is that you can send a link to share a file even before it has finished uploading. It's true instant sharing when your friends can be downloading the same file while you're uploading it. Other perks include no file size limits and real-time statistics on how many people have downloaded your files.

Once you log in to Gravity with an existing account you have with Google, Yahoo or OpenID, you'll be introduced to a wide variety of tools to assist you in managing your project. The free version of Gravity allows you to manage only one private project, but an unlimited number of public projects.

With an easy-to-use drag-and-drop system, you can manage all of your stories, scheduling notes and tasks, categorizing them with labels. This project management system also allows you to create reports, send email notifications, design acceptance tests and much more.

Vyew is an online space where you can not only host interactive web conferences in real-time, but also establish a virtual room that up to ten members can continually enter to access and share information even outside of scheduled meeting times. Anyone can use this app because no installation is required and it runs on all browsers.

Use webcam streaming during your virtual conferences with up to five webcams and incorporate a whiteboard, utilize desktop sharing or screen capture, and implement document collaboration tools. Vyew automatically logs when people enter the "room" and supports a wide variety of file types. Install further plug-ins to include other features, such as a graphic calculator, quizzes and polls.
Also check out the following articles on Google Chrome apps:
Do you have a favorite Google Chrome App that helps you share and collaborate with others over the Internet?