Pundits tout the benefits of mission statements for both individuals and businesses, but let's play devil's advocate for a moment. This post is inspired by David Brooks, a New York Times columnist, who wrote an opinion piece in opposition to Clayton Christensen's essay in the Harvard Business Review on the importance of planning your life. In his essay, Christensen compares a well-planned life to that of a well-planned business strategy that can be designed and carried out to fruition.
He speaks a little bit about his essay on how you'll measure your life at the beginning of this interview with Charlie Rose: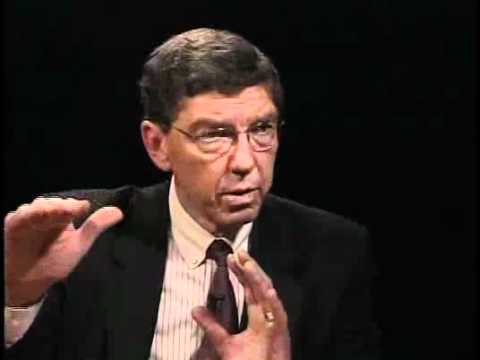 Is it necessary to plan our lives?
Consider these four reasons why you might be better off without a mission statement:
You Can Focus on What Really Matters

A personal mission statement lays out our goals with the premise that we put in our full effort to achieve them. The potential downside that Christensen himself points out in his essay is that high achievers often dedicate their spare moments toward their goals. This is in line with the business model of productivity, but it doesn't leave space or time for relationships, health or other important things that don't furnish you with an immediate reward. John Lennon said it best: "Life is what happens to you while you're busy making other plans."

You Can Respond to Your Environment

When you have a personal mission statement, your focus is on yourself and what you can do to keep in line with your plan. In contrast to Christensen's "Well-Planned Life," Brooks proposes the "Summoned Life" in which you are conscious about and sensitive to your surroundings, responding to what the situation and circumstances summon you to do. It's a lifestyle that's rooted in the context and your social role rather than a long-term plan.

You Can Explore the World from a Place of Openness

In his essay, Christensen advises students on the importance of knowing your purpose and planning your life from that core, but is it even possible for every single person to know the purpose of his or her life in university? A couple years after graduation, I still don't have a complete notion of the purpose of my entire life and my partial representation doesn't feel enough on which to base a life plan. Without a clear purpose, I remain wholeheartedly open to where life may lead me. As Brooks says, "Life isn't a project to be completed; it is an unknowable landscape to be explored."

You Can Welcome Change

Philip Crosby, a businessman and author, once said, "If anything is certain, it is that change is certain. The world we are planning for today will not exist in this form tomorrow." The inevitability of change is the hallmark of the cyclical worldview held by the East and by ancient cultures, such as the Mayans. The contrasting linear worldview is unidirectional and logical, demarcating a beginning and end. As North Americans and Europeans harboring a linear worldview, we typically believe that we can control outcomes if we can understand the cause-and-effect relationship between events. But if we can let go of the Cartesian search for certainty, we can instead focus our energy on accepting and maneuvering through the unpredictable changes of life.
If Not a Personal Mission Statement, Then What?
A personal mission statement is a plan that can help you clarify your values and give you direction, but it's not the only way to approach life. Not all successful businesses have a mission statement; what's important is having a vision and a strategy.
Dwight D. Eisenhower once said, "In preparing for battle I have always found that plans are useless, but planning is indispensable." Let your mission statement assist you in planning; just don't ever forget that life doesn't always go according to plan. Instead of panicking when life sends you "off-track," you can take the opportunity to roll with the punches and continually reinvent yourself.
Do you agree or disagree? Why? What are your experiences with a personal mission statement?