We all carry a personal brand that functions as our identity just like how products are branded. If you don't brand yourself, others will do it for you based on how they perceive you, so make sure you're consciously crafting your personal brand as you develop a presence on social media. Your brand should encompass who you authentically are as your best self, what you do and what makes you distinct from everyone else. The work you put into your personal brand will benefit your career.
William Arruda is known as the "Personal Branding Guru" and his own brand is based on enthusiasm, energy and passion. Watch his short introduction on personal branding here: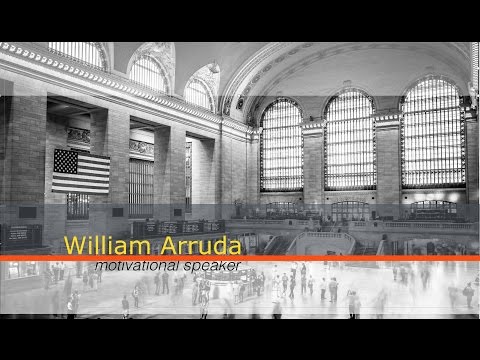 Follow these four steps to start developing your personal brand:
Your Background

We often identify ourselves based on our work and this is the easiest way to start cultivating a brand. Put together a portfolio that encompasses all of your experiences and accomplishments. An extensive and thorough resume is just the first step. Include pictures of places you've traveled to, clippings of media you've been featured in, reference letters, art projects, a printout of your website's homepage and whatever else you think of that speaks to your background. Compile everything in a binder or scan everything for a digital version.

What You Value

Creating a personal brand starts with really knowing yourself, including what you want in life and what value you give to the world. Identify your personal values and find a way to mesh them with your background. Consider the personality traits that you want to convey and think about how you'll use those traits. Eventually pinpoint how you will distinctly market yourself in a way that's fresh and unique. Let's take a look at Oprah as an example: she uses her warmth (personality trait) to empower others (personal value) as a talk show host and philanthropist who relates to her audience through her personal experiences (background).

You can be doing the same work as the next person — the difference is in how you do it, which is in line with how you provide value. For instance: what comes to mind when when you think of Simon Cowell? The first words that come to my mind are: bluntness and controversy. How about Paula Abdul? Sympathy and compassion. They're both judges on American Idol, but convey themselves very differently. What do you want to be known for?

How You Promote Yourself

You want people to believe that you are what you believe of yourself. Based on the self-knowledge you've gained, develop an elevator pitch that can be narrowed down into a concise slogan or motto accompanied by a professional profile photograph. Keeping consistent with these details, you'll create a memorable presence everywhere you leave a mark on the Internet. Make sure you also act and speak in line with the personal brand you've generated.

Establish credibility by becoming an "expert" in your field. Answer questions on forums, Q&A websites and Facebook groups in your area of expertise. People will start recognizing you and recommending you as a resource. You can also try to get quoted on various media outlets by signing up with Help a Reporter Out and Reporter Connection. These websites connect "experts" with real journalists who don't have the time to go looking for sources.

The People You Know

Don't forget that who you hang out with reflects on your personal brand as well. Furthermore, your personal brand can either be weakened or strengthened based on what your network says about you, especially in public. This is why it's so important not only to grow your network, but also to continually build real relationships with everyone you meet on social media. Part of what others say about you will be based on the information you give them, which validates the importance of maintaining a personal brand. The other part of what others say about you will be based on their impression of you, so try to always be friendly, courteous and appreciative online.
What has and hasn't worked in the development of your personal brand?