An internship experience is one of the best ways to prepare yourself for entry into the workforce and what better place to carry out your internship than in a new country where you'll learn about an entirely new culture and make tons of new friends! Just think about how the adventure will give you the chance to explore options, identify your values, discover your passion and hone in on the perfect career for you.
Here are the four most recognized organizations providing paid international internships to college students and recent grads:
AIESEC is a youth-led organization with branches and members in over 100 countries and territories. The organization's mission is to promote cultural exchange and understanding by empowering young, global-minded leaders. The U.S. Chapter of AIESEC offers four types of paid internships:
Management Internships are for youth with a business, economics, international relations or advertising background.
Technical Internships are for youth with a computer science or engineering background.
Volunteering Internships are for youth from any field of study, especially in the social sciences. These interns receive just enough money for living costs.
Educational Internships are for youth interested in teaching. These interns can come from different backgrounds, depending on the needs of the school, institution, NGO or company.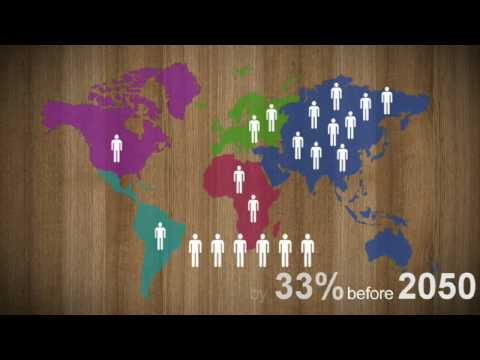 CDS stands for "Culture, Diversity, Success" and the organization seeks to foster international training opportunities. Their internship program sends youth interns to Argentina, Chile or Germany. There are only unpaid internships in Argentina and Chile, but most internships in Germany are paid. For unpaid internships, participants are eligible for a scholarship through the CDS International Scholarship Fund.
You need at least two years of study in the native language of the host country, which may be accompanied by onsite language courses. A partner organization in Argentina and Chile will help secure living arrangements, but interns in Germany are responsible for finding their own place. Students may also be eligible to receive school credit for their internship period, depending on the college.
Like the idea of earning money on an internship abroad before you even graduate? If you're going to be a junior by the time you start your internship and are studying in a technical field, such as engineering or science, this might be the program for you!
The International Association for the Exchange of Students for Technical Experience (IAESTE) was established in London in the late 40s and maintains close ties with the United Nations (UN), European Union (EU) and Organization of American States (OAS). This organization's mission is to encourage the development of global skills in young technical leaders. After paying the $1,300 program fee, you could be completing an internship at a company, laboratory or academic institution in one of more than 80 countries around the world.
The British Univerities North America Club (BUNAC) has over forty years of experience supporting youth who want international work or volunteer experience in another country. Partnered with BUNAC, the Twin Internship service can help you find an internship in the United Kingdom in your field. If you would prefer, you can also search and apply for an internship in the UK on your own.
Your goal is to secure an internship position in Britain for a maximum of six months that pays at least the local minimum wage. With this position and the program fee of $750, BUNAC provides you with a Certificate of Sponsorship for a visa, a program handbook, an arrival orientation and staff support in London.
If you've completed a paid internship abroad, what advice would you give for those just starting out and researching different programs?