A blog is a key component of your personal branding strategy. Control how people know and recognize you through a central location on the Internet where online users can find you and interact with you. Blogs typically rank higher than static websites in search engines particularly because they have regularly updated content, so spend time optimizing it for your ideal personal brand.
Watch this short video clip of Dan Schawbel, the New York Times' "personal branding guru," on why everyone, not just marketers, needs to work on their personal brand, self-promote online, establish an expertise and network: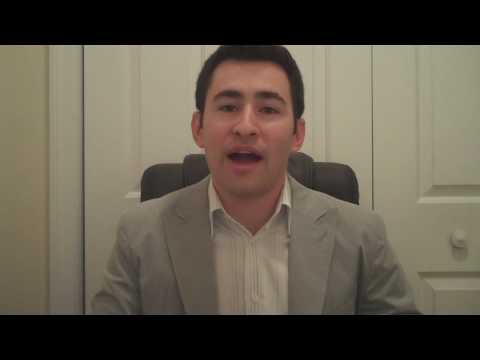 Here are four ways to build your personal brand through your blog:
Include Testimonials

Mike Koenigs, a marketing expert who has worked with large companies, such as Sony and BMW, notes that testimonials function as "social proof" that you are and can do what you say, and is "an incredibly powerful way to influence people." Include a separate page on your blog for testimonials or list the most prominent ones on the homepage of your website. Get permission to link to your references' websites, so they can be contacted for verification.

Develop Your Expertise

Keep your blog focused on your expertise, which should be in line with what you're passionate about, so you provide the most value to your audience. Yes, personal branding is about promoting yourself, but Trisha Okubo, whose fashion blog was listed as a Top 50 site by Time Magazine, reminds us that self-marketing isn't bad if it's not at the expense of others; in fact, it's good if you provide value.

Loving what you write about will ensure that you'll make it in the long run because blogs take an effort to maintain. Research the field and observe the bloggers at the top. Plan how you can make a name for yourself. In an interview with CNN, Dan Schawbel observes that the competition is fierce in the blogging world because of the sheer number of blogs produced, so you need to strategically determine your niche.

Show Respect for Your Audience

A positive online reputation and personal brand depends on relationships and respect is the basis of any relationship. You can demonstrate the respect you have for the people who visit your blog with your posts, through honesty and by consistently providing value. Produce content at regular intervals on topics that are helpful to your readers using blog posts and video tutorials. Respond to comments, and take the time to edit your writing in your posts and comment replies.

Build trust through your blog by being honest about what you do and what you sell. Make things personal and show humility by occasionally talking about your failures and what you've learned through them.

When it comes to blog monetization, only include relevant ads and affiliate links that you truly feel will be beneficial for your readers. Online business and success coach, Lynn Brown taught me that ads don't cheapen a web if they are chosen with the readers in mind.

Give Beyond Expectations

Establish a reputation as a giver to build a loyal community of readers. These are the people who will be more willing to recommend you, share their network or pay for your services in the future. In generously sharing information, you'll also be establishing your expertise in your niche, which is essential for your personal brand.

Consider these five ways you can give through your blog:
Provide a free downloadable eBook.
Host giveaways.
Promote others' websites or products.
Share tips in blog posts and videos.
Thoroughly answer questions posed to you in comments.
How have you built your personal brand through your blog?