"What everyone wants from life is continuous and genuine happiness." — Baruch Spinoza
The pursuit of happiness has been a principal goal of mankind throughout history up to the present day. As a key topic of interest in all fields from literature and philosophy to religion and science, we continue to formulate new theories on well-being. The latest research on positive psychology reveals surprising insights into why happiness is important, how we can increase our happiness levels and what optimal levels are.
Matthieu Ricard is a French Buddhist monk, author and photographer, popularly known as the "happiest person in the world." In this TED talk, he uses both religion and neuroscience to discuss the definition of happiness and how we can be happier by training and transforming the mind.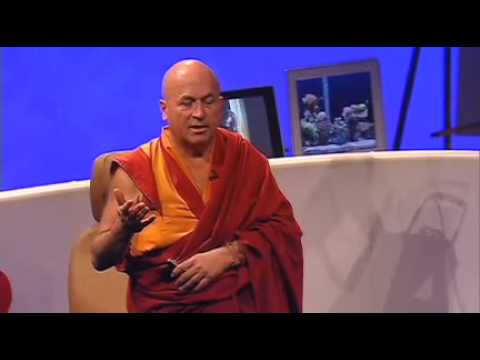 Did you know these three things about happiness?
It's More About Work and Less About Relationships

In an analysis of over 200 studies on well-being, Lyubomirsky, King and Diener found that work life is more strongly associated with happiness than social relationships. The evidence goes both ways for this effect: it seems obvious that people who have fulfilling jobs are happier, but what's less obvious is that there are advantages for people who were happy to begin with.

Happy people in the workforce get more interviews, get better jobs defined by autonomy and meaning, are better evaluated by supervisors, are more content with their jobs and are more productive in their work. Furthermore, people who score higher on happiness scales hold leadership positions more often and the positive effects trickle down: happy leaders manage happier and healthier employees.

You're Not Doomed to Genetics

An early happiness theory refers to a "happiness set point," a genetically predetermined level of happiness. What happens is something called hedonic adaptation, which suggests that we all go back to our normal baseline levels of happiness after peak experiences or rough valleys in life. Some people call this "the hedonic treadmill": no matter where you try to go or how much you try to be happier, you'll find yourself right back where you started. Fortunately, the outlook isn't as pessimistic as scientists first thought!

Lyubomirsky, Sheldon and Schkade's sustainable happiness model demonstrates that the set point isn't the whole story. They propose that genetics and your happiness set point only account for 50% of your happiness level. Ten percent of your happiness depends on your current circumstances and intentional activity accounts for 40% of your happiness! What's important is that the activities you do to increase happiness come from an accumulation of personally meaningful small experiences that you truly enjoy. To block adaptation, you also need to choose activities that grab your attention by diversifying what you do that makes you happy, varying when you do it and looking for novelty.

You May Not Want to Be Too Happy

In a 2007 study, Oishi, Diener and Lucas studied happiness in around 120,000 people from around the world in both cross-sectional and longitudinal studies. They discovered that there are optimal levels of happiness for certain areas in life. When it comes to social relationships, people who were happiest were most successful in their relationships, but the same wasn't true when it came to "achievement outcomes," such as income and education.

In general, people who are moderately and not ecstatically happy are the ones who make the most money and are the most educated. The researchers explain that a slight level of dissatisfaction with what you have motivates you to work for more. That need to achieve comes from striving for perfection.
How have your natural happiness levels affected your quality of life? Tell us in the comments below!