Lynn Brown has an impressively thorough background in finance, banking, real estate and business, but she couldn't ignore the yearning to work for herself. She transitioned to online businesses involving online shopping and network marketing, and is now an "online business and success coach," helping others achieve the same freedom in their lives. If you're interested in Lynn's services, check out the free self-hosted blog she offers or sign up for a free consultation with her!
One of Lynn's keys to success is her ability to apply kaizen to business and to life. Dr. Hal Varian, a professor of business and economics at the University of California, Berkeley, defines kaizen as "the practice of continuous improvement." He goes on to explain that kaizen is a Japanese management technique that has found its home in online businesses where it's easy to experiment and see immediate results. With over 15 years of experience in online businesses, Lynn's commitment to kaizen has allowed her to uncover the secrets of online business development and marketing.
Meet Lynn in a video clip below — you can grab the free gift she refers to on her website!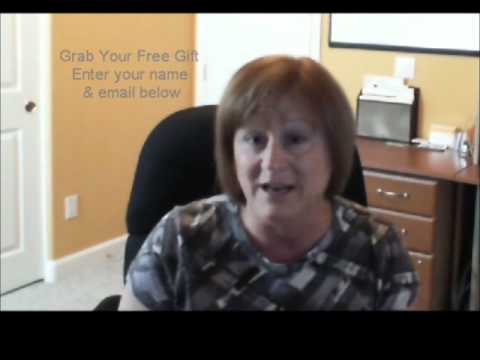 Lynn answers three questions that give us insight into how she is unique from other online business coaches:
How do you set yourself apart from the pack?
Setting yourself "apart from the pack" is part of the personal branding you put into place; however, you don't want to stray too far from "that pack." Why? Because I also believe that while I'm building awareness about me and my business, I am also looking to connect and make viable alliances with other like-minded entrepreneurs and businesses. This is a way to help each other towards our common goal of success.
How have you created a niche for yourself in your field?
Creating a niche for myself was kind of a bumpy ride. When I started out, I knew that I wanted to help others learn the basics of social media marketing. After meeting and talking with people I met while building connections, some became inspiring and close business associates. It's always best to get second and third opinions because it can be difficult to always see yourself from a customer's viewpoint.
I discovered that I had to narrow down my niche even more. What I've learned is that finding your niche is a process, one that you may go through over and over again. And that's okay, as long as you listen and learn.
My clients will say that they can't sell weight loss products because that industry is saturated or that a guru has said they will never rank for "making money online" because it's too common. But let's think about this. Each and every day there are new users coming online. There are new businesses and new people coming online all the time. Your "personal brand" is the unique part of your business because with social media marketing, the way you market your business will be totally different from the way I market mine. Our personalities, styles, formats and verbalization are all different.
If more people understand that the "unique brand" is YOU, there would be much less frustration and more people would focus on their goals to attain success. Social media has changed the game for the better. You can't hide anymore because if you're not transparent, people will just click away. I love it because I love meeting others and creating a wonderful network where we all win!
What is your takeaway message from Lynn's wisdom and how can you apply it to your life?