After college graduation you really only have three choices: get a job, go to graduate school, or do both. With the economy being what it is many grads are choosing graduate school, the reason being A) Finding a job is nearly impossible given the high unemployment rate, and B) Most professional jobs include the discouraging words "Bachelor's degree required, master's degree preferred."
It used to be that a master's degree was to the doctorate what an associate degree was to a bachelor's—something you fell back on if you couldn't go the distance and complete the higher degree. But now students are actually seeking out master's degrees because as it turns out a master's can give you the edge when you're looking for a job right out of college. According to the Council of Graduate Schools two in 25 people over the age of 25 have master's degrees. Those are the people you're competing against when looking for your first career job. So as you can image, getting a master's right after college can't hurt, as Dr. Timothy Lawler, a medical doctor who blogs about life after college, highlights in his video "When is a Master's Degree Worth It?: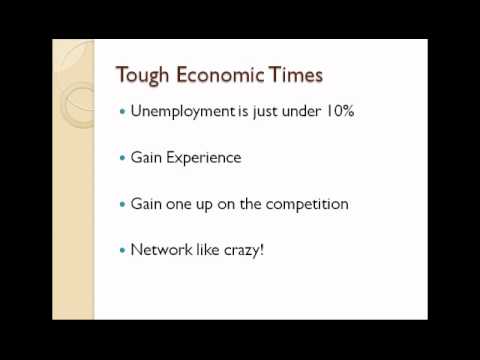 The people doing the hiring right now agree that they don't necessarily go in search of candidates with master's degrees for every job opening they have to fill, however, if it comes down to two candidates and all things are equal, but one has a master's degree, they'll undoubtedly go with the person with the higher degree.
"It says that this person is committed and dedicated to the work and has committed to the deep dive'" says Laura Georgianna head of employee development at Welch Allyn, maker of medical supplies and digital medical technology. "It gives you further assurance that this is something they have thought about and want."
Do Employers Really Value Master's Degrees?
There's no doubt that companies benefit from employees who come in with master's degrees. It's extra training they don't have to pay for, which is worth it to the employer in terms of giving the more educated candidate the job, along with (possibly) a slightly higher salary. And since the economy has pushed people into going back to college (to either get a first degree or a second degree to change careers) the few employers who are hiring can afford to be picky.
But just how picky? Are there really that many people with master's degrees running around looking for jobs? According to the New York Times Education Life section the master's is the fastest growing higher education degree. In 2009 alone over 650,000 master's degrees were awarded in the U.S., which is double the count 25 years ago, and about the same as the number of people who earned bachelor degrees in 1960.
To keep step with this demand colleges and universities have increased their graduate programs to include new master's degrees that appear to be weathering the current recession. MBAs are always popular, but now master's degrees in psychology, health care, criminology, education, project management, fire science, and even construction management are being offered. Online education is also entering the mix, not just for laid off, middle-aged workers who want to switch careers, but also as an option for recent college grads under the age of 25 who want to start their careers AND get a graduate degree at the same time, putting them that much higher up on the experience ladder than their contemporaries who decide to delay careers in favor of continuing school full time.
Will Any Old Master's Degree Do?
In other words, will getting just any master's degree put you ahead of the pack when looking for a job? Monster.com says not necessarily. The key is to research the jobs a master's degree will qualify you for. Know exactly what it is you want out of your career before you commit to graduate school so that you can attain your goals after you get out.
"Ask potential future employers how they would value a particular degree from the programs you're looking into," says John Rossheim, Monster.com Consultant and Senior Contributing Writer. "Is the degree a requirement or preference for your target positions, or is it irrelevant?"
Your time right after college graduation is definitely a fork in the road. However, there is little doubt that graduate school is expensive, so if you choose that route you want to make sure that your investment in a master's is something that benefits you (and your career path) at this time in your life…and above all, gets you a job faster than if you didn't have a master's in the first place.