Sometimes the best-laid career plans turn out to be the most elusive events in life. That's not to say you shouldn't put some effort into planning your future. However, you also shouldn't be disappointed (or even rattled) if all those carefully thought-out plans turn out to be little more than amusing memories later in life.
Just ask Jude Anker.
Ms. Anker was on the fast track to a successful career in the cell phone industry at a time when cell phone companies catered to professionals like doctors and lawyers. She worked in corporate sales and was very successful because she figured out a strategy that proved failsafe.
"I targeted professional associations, because that's where my customers were", says Ms. Anker slyly. "I joined specialized groups, business-related clubs, I went to meetings, and it all paid off because participating in these organizations gave me a relaxed place to talk about my product."
Life Gets in the Way
All went well until Ms. Anker met a guy, fell in love, quit her job, and moved with him out-of-state. As these stories often go, the relationship didn't work out. Eventually, she came home and tried to get her old job back, but they didn't have a position for her.
So now Ms. Anker had to figure out Plan B.
"I applied for everything, but couldn't find a job," she remembers solemnly. "And I didn't really want to go back to selling cell phones, because by now they had become more mainstream, so there wasn't a need for corporate sales."
But as her sales experience had previously taught her the key to meeting the right people was networking. She went to business mixers, professional group meetings, reconnected with old friends, anything she could do to find someone who might know someone who knew of a job.
Opportunity Comes Knocking (Because It Was Invited)
Through her networking she met two men who were also ready for professional changes in their lives. One was a real estate mogul who had just lost a big deal and the other was a warehouse guy who was very knowledgeable in manufacturing. The three of them put their heads together and decided to form a plastics manufacturing company.
"The real estate guy put up the money so he was the owner of our new business, I was in charge of sales, and the other guy handled manufacturing," explains Ms. Anker. "Early on we talked to NuSkin about manufacturing the plastic lids for their vitamin containers, which we thought was a great idea. So we went ahead and bought the equipment needed to make these lids, went back to NuSkin, but promptly found out that they had contracted someone else!"
Needless to say this was a huge blow, given they now had big debt and no customers. Rather than give up, they pooled their money, became equal partners, formed Utah Plastics Group (UPG) and hit the ground running.
"I checked out everything that was plastic, figured out who distributed it, picked up the phone and asked whomever answered, "Where did you get that?" My naivety was an asset," Ms. Anker reasons, "because I didn't know how to sell plastics so I had to figure it all out on my own."
Starting out working only for sweat equity the three eventually built the business into a $10M company over the course of eight years. Twelve years after the company started it was bought out by Bioamerics, which left the three partners well off enough for each of them to move on to new phases of their lives.
Now What?
"After we sold the company I didn't know what to do, so I started consulting for free," Ms. Anker recalls. "Obviously, I didn't understand the value of my knowledge. I was used to helping people whenever needed because I knew I'd make money on the backend when they bought my product. But now I didn't have a product, so the part about getting paid fell out of the equation."
Ms. Anker finally realized she was giving away too much when someone who wanted her services asked what she charged.
"It took me two years to realize I had a business that I was giving away for free."
Now she is the owner/operator of Jude Anker Consulting, where she helps inventors and early stage companies avoid the common pitfalls related to launching new products and businesses, as she points out in her delightful video,"Fairy Tales Do Come True, And With a Million Bucks to Boot!":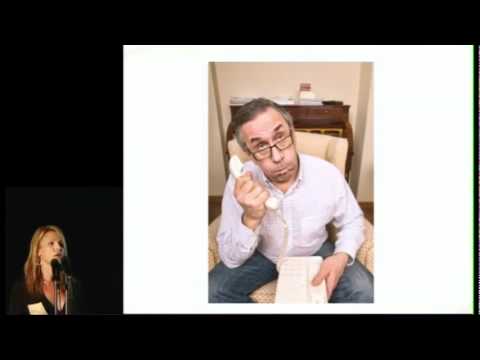 "Back then I marketed myself as The Franchise Lady," she remembers with a smile, "but when I focused on what I truly wanted out of my career, I realized it was the inventors that I wanted to help."
She now refers to herself as the "midwife" for inventors, because they trust her to make sure their "babies" get to market healthy and thriving.
"I love my job because I get to work with people who are passionate about their ideas. Plus, I get to do what I really want to do in life—and I get paid for it!"
Even though it took her a while to see it, Ms. Anker's dream job was right in front of her all along. By looking at all the angles of what she loved (manufacturing) she focused on the aspect of it that excited her most (working with inventors) and figured out a way she could start her own business doing that.
"What I learned is that if you're looking for what you want to do in life, chances are you're already doing it because it doesn't feel like work. Figure out a way to make it work, see if there's a place for you in there somewhere to make money, and then make it happen. Don't wait. The worst thing you can do…is nothing."
Jude Anker has a new (currently untitled) free e-book coming out in November about the 10 biggest mistakes new inventors make. Check Ms. Anker's website after November 1 for details.