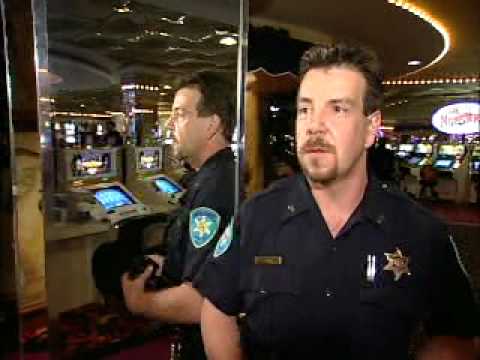 Career Overview
Gaming surveillance officers also known as surveillance agents or gaming investigators are the security staff for the casino and gambling facilities. They utilize audio and visual equipment to observe casino and gaming area activities. Any suspicious activities that might involve robbery or cheating are investigated. When illegal activities take place, surveillance information can be utilized in police investigations. Some casinos also have one-way mirrors and cat walks to help enforce casino security.
Education Requirements
High School Diploma
College Certification in Gaming Surveillance
These are offered at many colleges and educational institutions. Many security companies like to hire guards with valid driver's licenses. Applicants and employees must pass random and ongoing drug tests. Most states have some sort of licensing requirement for guards. Gaming surveillance officers who carry weapons must also be licensed.

Top Schools for Gaming Surveillance Officers:
DeVry Institute
Capella University
Ashford University
South University Online
Kaplan University
Career Trends
Average Salary for gaming surveillance officers in 2008: $28,850
Jobs in 2008 for gaming surveillance officers: 9,300
Projected jobs for gaming surveillance officers through 2018: 10,400
Related Jobs:
Correctional Officers
Gaming Service Occupants
Police and Detectives
Private Detectives and Investigators
Article Reference: Bureau of Labor Statistics