Dr. Sonja Lyubomirsky has been researching happiness for over 20 years and has pinned down how we can be happier. A professor of psychology at the University of California, Riverside, Dr. Lyubormirsky discovered that happy people have certain skills that anyone can learn. With these skills, we can all intentionally increase our happiness levels. Why should you care? Based on her research and findings, she has also teamed up with other researchers to explain how success in all areas of life is both a cause and consequence of being happy.
On ABC News 20/20, Dr. Lyubomirsky explains how we aren't just subject to our life circumstances; happiness also depends on what we do: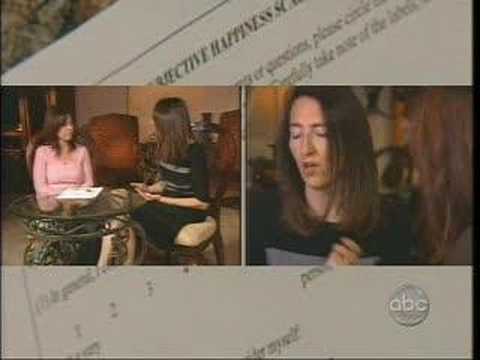 Based on Dr. Lyubormirsky's research from her own laboratory, here are three ways you can increase happiness and success in your life:
Diversify Random Acts of Kindness

"My religion is very simple. My religion is kindness." – Dalai Lama

Kindness is what the Dalai Lama believes in and what he places his faith in because he has seen how it increases happiness. Science now shows that the giver may benefit from giving kindness just as much as the receiver. Practicing random acts of kindness makes you happier, but what you may not have known is that the research also shows that variety matters. Performing the same acts of kindness over and over again can actually decrease your happiness as it becomes a chore. A long-term increase in happiness depends on seeing different recipients' reactions to the surprise.

Apart from enjoying the results of your generosity and strengthening the bonds of your relationship with another, showing kindness also benefits your self-perception. When you perform an act of kindness, you learn to see yourself with positive traits as someone kindhearted and caring. When your act of kindness involves volunteering, you may also learn more about yourself, your strengths and your skills.

See Yourself in an Ideal Future and Write It Down

Happiness is tied to optimism and a targeted, effective way to put optimism into action is by writing down how you envision your "best possible self" in the future. For this exercise to be effective, these need to be dreams that are attainable and feasible. Imagine and write down in detail what you will be doing when you've reached your potential and have worked hard to achieve all of your goals in life.

In assuming that you can achieve all that you dream for yourself and that your goals can be realized, you solidify your sense of purpose, develop confidence to help you face obstacles and generate motivation that begets decisions to keep you on track. The exercise in writing also helps you structure and clarify your dreams, placing them within reach.

Savor Life Through Gratitude Exercises

Oprah has been a huge proponent of the power of gratitude and once said: "Be thankful for what you have; you'll end up having more. If you concentrate on what you don't have, you will never, ever have enough." Science now provides the evidence for her wisdom. In some of the earliest studies on gratitude, researchers showed that people who take the time to list five things they were thankful for, once a week, were more optimistic and satisfied with life. These participants were also physically healthier, showing less negative physical symptoms, such as headaches or coughing, and dedicating more time to exercise. Since the high of positive experiences fades, gratitude helps you savor these experiences more fully.

Other scientifically proven ways of showing gratitude to foster happiness include writing letters of appreciation, whether or not you send them, and actually telling people how much you appreciate them and how meaningful they are to you. Harnessing this feeling of gratefulness can help you value your relationships more and expressing your gratitude can strengthen your bonds with others.
Have you already been applying these tactics in your life? How do you boost your own level of happiness?