The irony of looking for work is that if you knew when you were going to get hired you could actually enjoy your time off! But because job hunting can weigh heavily on your psyche, you need to set aside some time once in a while to give your anxiety a rest. No matter how dire you think your situation might be you CANNOT function in worry mode all the time. At some point you'll snap like a brittle twig, in which case nobody is going to want to hire you.
But the other side of that coin is that you probably don't have a lot of money right now, so trips to Hawaii or shopping therapy at the mall are out. But that's okay because there are still things you can do for free that lift your spirits and give you that emotional break. The best of these activities involves exercise (endorphins are a great stress reducer), but even just getting outside in the sun will do you good.
Go for a Bike Ride
Biking is not only one of the best forms of exercise for your body, but also for your mind. The repetitiveness of pedaling can put you into an almost Zen-like state IF you travel safely on a traffic-free bike bath or road. (Always pay attention if you're riding in busy areas.) Flat road riding is particularly serene, however, if you want a really sweaty work-out you can always head straight uphill on a mountain bike. And the best part about bike rides is that you can do them alone or with a group. If you don't have a bike, borrow one from a friend, or buy a used bike at garage sales or bike swaps. (I bought my old Schwinn Mirada mountain bike at a bike swap for $25. It's the perfect "townie" bike for easy riding.) Or you can easily upgrade your existing bike, as the professionals from Gregg's Cycles in Seattle point out: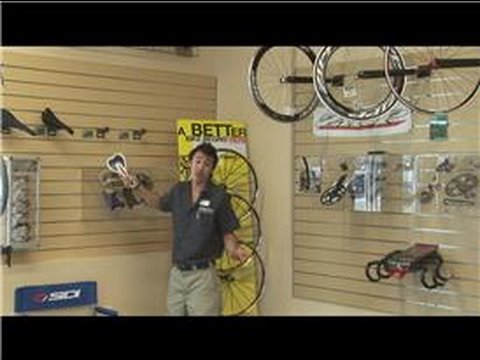 Take a Hike
Do your trekking preferably in the mountains or at the beach, but if neither of those is an option, consider doing an urban hike through your nearest big city. Get a map of the city and plan out a route that takes you through some of the more interesting areas (parks, farmer's markets, lakes, plazas, etc.). Go on days when free events abound, such as concerts in the park, sailboat races, art fairs, things of this nature. And speaking of nature, bring a camera and take pictures of bits and pieces of the city that people normally ignore, like a funky gargoyle hanging off a building or a flower growing out of a crack in the sidewalk.
Take a Free Yoga Class
Yoga is a great way to work out and relax, thus clearing the mind and exercising the body at the same time. And the best part is anyone can do it from beginner to advanced Yogi. The problem, however, is that yoga classes generally cost money, which is not a good thing when you're on a tight budget. Not to worry. You can actually take FREE yoga classes online. The website www.myfreeyoga.com has one-hour classes ranging from beginner classes to power yoga, with all levels and types in between. Taught by trained yoga instructors, there is even an optional membership, and if you're a yoga instructor you can upload your own videos to share on the website.
Pet Sit
It's a proven fact that being around pets lower a person's stress level. If you have a dog or cat, you already know this, and probably do regular dog walks. But even if you do or don't have a pet, consider pet sitting for someone else at their home while they're away. This gives you a change of scenery, plus gets you out and about, especially if you have to walk the dog. But most importantly, it temporarily gives you something new on which to focus, thus taking your mind of job hunting and money issues (you may even get paid for your efforts). If you don't know of anyone who needs a pet sitter, then just offer to walk someone's dog instead.
Do Some Gardening
There is just something about reconnecting with Mother Earth by digging in the dirt that is so childlike and relaxing. Maybe it's all about getting your hands dirty or going back to a time when playing in the sandbox meant you didn't have a care in the world. Whatever it is, gardening reduces stress by putting the world on hold so your mind can settle down. If you don't have a yard in which you can garden, start an indoor herb garden, or pot some houseplants, or even join a community garden, which is almost always free of charge. And like pets, having houseplants around emits good karma—as long as you remember to water them.
Whatever it is you decide to do to get your mind off job hunting, do it at least a couple times a week. And then after you find a job, continue with those same activities as often as you can. Getting a job is not the end of your stress—it's just trading in one type for another.
Do you have a hobby or activity that helps you unwind? Share it with us in a comment. We'd love to know.