Have you ever said to yourself, "I have a great idea for a book!" Chances are you've pondered the idea of penning a book at least once in your life, but quickly put the thought aside because you didn't know where to start (and didn't have the time to figure it out). Well, if this economy has unexpectedly derailed your career plans, now might be the perfect moment to reconsider putting pen to paper.
The truth is, everyone has a story to tell. People are fascinating by their very nature. But even if you're the best writer in the world, it doesn't matter until you actually commit your story to the printed word. So to put you on a literary path to success here are four steps that can help you finally write that book!
Set a Writing Schedule With Goals
If you think you can just wait for the muse to strike and then sit down and spew out 20 pages of pure, pontificated gold, you're not living in reality. Writing takes talent, but it also takes discipline. It's like a sport, the more you do it, the better you get at it, and then the easier it comes to you. Therefore, the best way to start your book is to set a schedule of when you can write everyday. Yes, you heard that right—EVERYDAY. Even if it's only for a half hour on the commuter train to work (by the way, that's how John Grisham completed his first novel) or for 15 minutes during your lunch period. At first the amount of time you write doesn't matter, but the frequency does. Because frequency leads to habit, and making writing a habit is the key to getting your book done.
Also set goals, but make them realistic. For example, say you want to complete 10 pages in one month. Or you want to write at least one page a day, or even one paragraph a day. It doesn't really matter, as long as you set a writing goal, and then work to meet it. If you find you accomplish your writing goal easily, then consider setting the bar higher (or lower it, if it was too high to begin with). Don't worry about quality at this point; just get something down on paper. It's always easier to go back and rewrite and edit later (yes, you WILL have to rewrite A LOT). And whatever you do, DON'T give in to writer's block. Instead, try this simple tip to overcome writer's block offered by Jurgen Wolff, author of Your Writing Coach: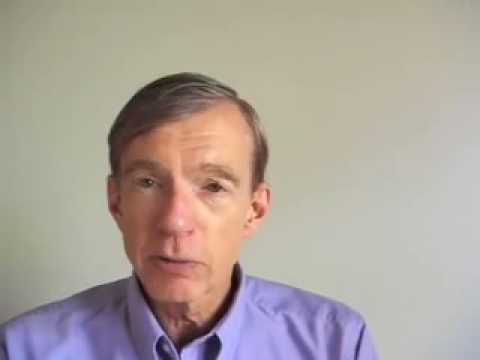 Create an Outline
So then the question comes up as to what to write. Sure, you have a brilliant idea for a story, but it needs to have a beginning, middle, and end. This is true even if you're writing nonfiction. The content must flow in a logical manner or else no one is going to have the patience to read your book. So sit down and create an outline. The points in the outline can be chapters, or they can represent different topics you want to cover. However you do it, make your outline your writing roadmap. That way when you get stuck (and you will) you can go back to your outline and ask yourself, "What am I trying to say in this chapter?" "What point am I trying to make?" "What information do I want the reader to know at this point?" Posing these questions will help you stay on track.
Form a Writing Group
Okay, so you've created a writing schedule, set goals, composed an outline, and you've even achieved your first few goals. But now you're getting lazy. So honestly, what really happens if you blow off your writing schedule? Nothing. That's why you need to form a writing group with others who have their own literary goals. Plan each week to review each other's work, make sure you select people whose opinions matter to you so that when they give you constructive criticism you're not defensive or resentful. But most importantly, impose (reasonable and fun) sanctions if you don't meet your goals. For example, if you were supposed to have something for everyone to review and you don't, then you have to buy everyone coffee. The idea is to use the writing group to keep you accountable to your writing goals.
Research Self-Publishing
One of the most heartbreaking parts about writing is when publishers snub you. Just ask Kathryn Stockett who literally had 60 publishers turn down her bestseller The Help before it was published by Amy Einhorn Books. Therefore, you may want to bypass all that heartache by self-publishing your book. (Even thought it worked out well for Ms. Stockett, her case is the exception, not the rule.)
Self-publishing is not for everyone, however, it is a great way to get your first book out there. Now with print-on-demand (POD) websites like CreateSpace.com and Lightning Source Publishers, self-published authors can get their books on Amazon.com fairly easily. POD websites also allow you to buy a small run of books for cheap, if you simply want to sell your books yourself. So what's the downside? You'll have to hire your own content editor, graphic designer (for the cover), and do all your own marketing and publicity. But the rewards are that you get to keep all the royalties for your book, so it's definitely something to consider.
No one said writing a book is easy, which is why it feels truly rewarding when you finally do it. And consider this: adding "book author" to your resume gives you an impressive edge when looking for a job. And these days, every little bit helps!