With all the changes that have been happening to Facebook in the last two days, it's hard NOT to notice the complaints from users streaming across the newsfeed. Placards that proclaim, "I hate the new Facebook!" are propagating the Internet faster than bunnies in heat.
But just like when the streaming newsfeed replaced the static user page seven years ago, people adjusted, and now we can't imagine living without the streaming newsfeed. I used to think the folks at Facebook inflicted these unsolicited changes on us because they needed something to do out there in their fancy digs in Silicon Valley. But the more I listen to Mark Zuckerberg's vision for Facebook, the more I see the advantages to these changes, especially when it comes to online education.
But I didn't hear anything specific or deep about education in Mr. Zuckerberg's big picture, so just in case he and the gurus at Facebook have overlooked the obvious, I will now offer MY vision of what the new Facebook can do to improve the face of online education.
Timeline
Facebook has completely overhauled the user profile replacing it with something new called Timeline, which is a sequential log of your personal history, including as much detail as you want. There are two ways to build your Timeline profile: automatically, as it stores your status updates, or manually, when you literally type in your life's events, going as far back to birth, if you want, as shown by Mark Zuckerberg himself in the video below: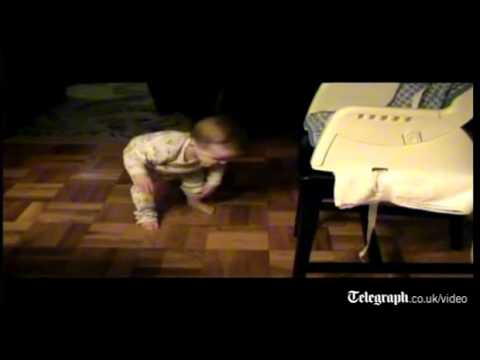 So how does this affect education?
Suddenly your educational profile becomes an evolving, living document. Not only does it include where you went to school and when you graduated, but it can also include detailed information about the classes you took, the assignments you completed, the grades you got, the mentors you worked with, the people you met, the football games you went to, the discoveries you made, ANYTHING relevant (or even irrelevant) to your education. Think of it as your own personal wiki page, where you can highlight your educational experiences, accomplishments, and history.
High school and college students could use their educational profiles to record their awards, recognitions, recitals, sports, and outstanding performances, and then when they apply to college or graduate school, all that info is conveniently located in one place. Facebook could take that technology further and allow the user to compile formatted Timeline reports that could then be included as part of the college application process, sort of the way LinkedIn is putting a resume button on job posting websites so that people may create resumes from their LinkedIn profiles.
A Community Environment
The new Facebook is all about creating community, so Facebook is looking to partner with third party vendors to make sure you don't ever have to leave Facebook in order to live your online life. For example, if someone on FB recommends a book and you decide to buy it, typically you click on the book's link and it takes you to Amazon.com. But what if you could buy the book while still in FB? Book club discussions could take place on Facebook, where participants are all looking at (and posting comments) on the same pages in the same book at the same time. This new technology would combine Facebook, Amazon, and Kindle, for example, all under the Facebook umbrella. Similary, Facebook movie theatres could allow you and your friends to remotely watch movies online together from within Facebook. In fact, the director could even do a live commentary WHILE the movie plays. Entire film festivals could take place completely in Facebook.
Honestly, the sky's the limit depending on how many third party content-owners hop onboard this bandwagon and create custom "canvas apps," which will be the key to integrating outside technology and databases.
Which brings us to back to online education. I envision virtual classrooms in Facebook where either a university or an instructor provides canvas apps for specific classes or degree programs. With fairly little effort (I say that like I know how to do it, which I don't—but I know it can be done) online colleges and universities could have their own virtual campuses on Facebook, where Facebook provides the campus infrastructure under which students and instructors meet for class, socialize, watch films, hold forums, play games, etc. And at the same time, all of the students' academic progress could be recorded under his or her educational Timeline profile (of course, you'd want some of this information password protected, which I assume will not be a problem).
If Facebook plays its cards right, it could become the new official repository for personal educational data, as well as the standard for online educational settings, where college students from all over the world gather to learn. Right now in online education, each school has its own way of doing things in terms of how students register and take classes. However, Facebook could become the standard by which online education functions, making the learning curve for all new online students that much shorter.
I'm sure those Facebook wunkerkinds have already had these online education epiphanies and are working on them as we speak. Mr. Zuckerberg probably just ran out of time when he gave his speech yesterday and that's why he didn't include these ideas. But just in case that wasn't the case, and this is all news to him…you're welcome, Mark Zuckerberg.