When I heard the story of Caroline Casey, I just knew that I had to share her message. Despite being diagnosed with ocular albinism and being legally blind since birth, Casey has achieved success beyond measure. She trekked across India on the back of an elephant, has held over five careers and is now a social entrepreneur who is working globally to change what we think about people with disabilities. Check out her TED Talk below.
Here are five lessons I learned from Casey's story that you can also apply to your career:
If You Haven't Found It, Keep Looking

Casey went through a whole gamut of careers as she sought to discover what was meaningful to her. Among the careers she dabbled in include archeologist, restaurant manager, masseuse, landscape gardener and global management consultant. It just goes to show that you need to keep your eyes wide open as you find your career.

In one study conducted by the U.S. Bureau of Labor Statistics, they found that people changed jobs an average of 11 times during their lives. It's no longer considered a typical career path to work your way up in one company for your entire life, so keep on looking for your passion if you aren't living it out yet.

Asking for Help Can Be Difficult, But It's Necessary

Whether or not you're disabled, Casey reminds us that asking for help is difficult for any one of us. Nevertheless, it's what sets positive change in motion. When Casey finally admitted to her boss and to herself that she needed help, she was finally able to pull herself out of a situation she wasn't truly happy in and that she didn't even realize she wasn't happy in.

It's a humbling experience to ask for help. Charles H. Spurgeon once said: "Humility is to make a right estimate of oneself." No one is perfect, but if you know your limitations and weaknesses, you can use them to your advantage, work on fixing them or make sure you always have someone or something to back you up in those areas when you need it.

What Really Matters Is What You Do When You're Broken

You're going to face setbacks along the road to developing your career. Glitches are inevitable, but they aren't what matter. What really matters is how you deal with those obstacles when you get there. When Casey found herself broken and lost, wallowing in self-pity with the reality of her disability sinking in, she didn't stay there. Instead, she eventually picked herself up and made life happen for her.

Be You

One of Casey's most powerful messages is to just be yourself: "Being absolutely, truly yourself is freedom." This is what you need to remember in order to sift through all the opinions everyone will have of you based on their past and present perceptions, but remember that that's all they are — perceptions. Don't let yourself be influenced and carried away by others' limiting beliefs. Reach your core and rediscover your original dreams that have been hidden by years of others' judgments. "Every one of us must be the best of ourselves," Casey reminds us, not the best of someone else.

Believe

What carried Casey through most of her life was the belief her parents instilled in her, the belief in her ability (not disability) and her potential. When she harnessed that self-belief again, she discovered what she was passionate about and achieved much more than she could have ever imagined. Through the story of her life, Casey teaches us that, "if you truly believe, and I mean believe from the bottom of your heart, you can make change happen." And we all need a bit more positive change in our lives.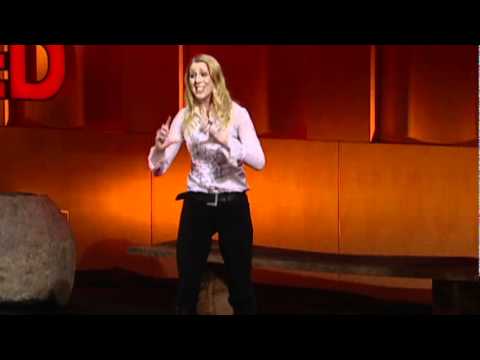 Are you doing what really matters to you? If not, what's holding you back?