Tim Ferriss is known as the "productivity guru" and is the author of "The 4-Hour Workweek," which topped the bestseller charts of the New York Times, Wall Street Journal and BusinessWeek. Tom Foremski once said: "Tim has packed more into his 29 years [at time of publication] than Steve Jobs has in his 51," evidenced by his wide variety of achievements ranging from a Guinness World Record in tango to a nomination as one of Fast Company's "Most Innovative Business People of 2007."
Watch his inspirational TED talk on overcoming fears to achieve what you never thought possible in your career: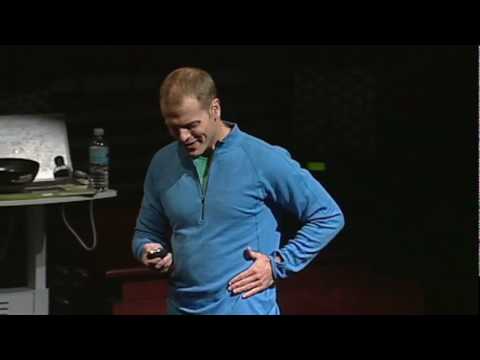 Aside from the three lessons Tim presents in his TED talk, there are four more key lessons I learned from Tim Ferriss' story that you can also apply to your career:
You Should Follow Your Interests and Dreams

The most fulfilling moments in life are those that matter to us and especially those in which we made an effort to overcome challenges. After a terrifying near-death childhood incident in water, when Tim learned to swim at over 30 years of age and eventually swam one kilometer in open water, he got out "feeling like the Incredible Hulk."

In a world where switching jobs and careers is the new trend, Renaissance men and "Jacks of All Trades" are making a comeback. Tim even points out that jacks of all trades are better CEOs, less bored, more confident and enjoy life more. So go back to your past, pull out all those varied passions you had and revive them.

You Can Follow Your Interests and Dreams

The draw of Tim's story is that he was able to face fears that were ingrained from his past. Through his success stories, he tells his audience "I want you to feel like you're capable of becoming an excellent long distance swimmer, a world-class language learner and a tango champion." If you can attain the same successes, what more can you do if you reassess the self-deprecating "failure" stories you've told yourself since childhood?

Find the Right Teachers

There's a common misconception that any expert in the field can teach you what you want to know. The truth is, many people have a hard time explaining how or why they are able to do what they do. Tim sought out various experts to help him achieve his goals. To learn swimming, he found that lifelong swimmers often couldn't explain their techniques and training with Olympians didn't help either. He eventually found a swimming coach who could teach him through biomechanics what the other experts couldn't.

Look for skilled teachers who not only can explain how to learn, but who also use a teaching style that works for you. Learn from different teachers because you can benefit from different perspectives. When Tim was learning tango, he first trained with female instructors to understand the intricacies of the "follow" before he trained with male dancers who won championships.

Apply Parkinson's Law for Ultimate Productivity

Tim mentions Parkinson's Law when he talks about how he squished his tango training into a short time by forcing himself to meet a self-imposed deadline, an upcoming competition. He adapts Parkinson's Law as follows: "The perceived complexity of a task will expand to fill the time you allot it." In fact, the Stock-Sanford Corollary to Parkinson's Law asserts that, "if you wait until the last minute, it only takes a minute to do." Get things done by setting a timeframe and focusing on working more efficiently to finish the task before it's due!
How can you implement these lessons and strategies to live a more fulfilling life?