I get the shivers when I hear about acquaintances getting engaged or married. I have told my closest friends they are not allowed to get engaged yet, unless such engagement involves a bachelorette party in Las Vegas (my new favourite place).
Check out this super-cute video captured by a 5-year old's older sister. This girl knows what she is talking about.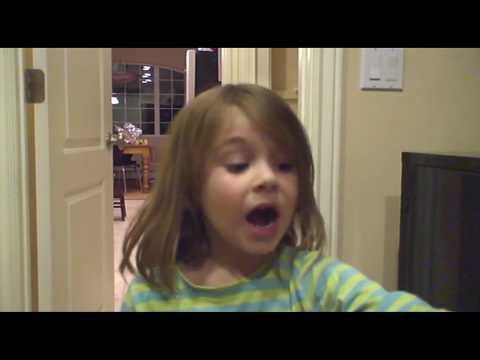 Before I prepare to impart my dating wisdom and love advice onto you, I should make a disclosure: I didn't really date in university. I had one boyfriend and if I believed in updating my Facebook relationship status it would have often read: It's complicated. More on that later.
Being the introvert that I am, I didn't do much dating in university, but I did do lots of observing.
From my experience there were 4 types of love-seekers in university:
There was the The Serial Girlfriend/Boyfriend. This guy/girl always had a significant other. They didn't break up unless there was someone waiting in the wings. They probably didn't really feel for their significant other, but it was fun. entertaining and they probably learned a whole lot about the world of love, sex, makeups and breakups. They probably met loads of people but didn't get too close with very many.
Next, there was The Married Couple. This was the couple who met on the first day of school and didn't leave each others side throughout their whole university experience. From my experience, this couple missed out on meeting many people, but I also have friends who maintained healthy long-term relationships throughout their university careers. I always like to try one of each candy in the bowl, but you can't help it if you meet your future husband/wife on the first day of school.
Then there was The Hooker Upper. This guy/guy (read guy/guy) didn't stay in relationships last lasted longer than about 12 hours. They were the guy or girl that everyone knew because they never missed a party.
And fourth, there was The Academic. This person was far too concerned with 4.0 and A+'s to spend time canoodling on the couch (good for them!).
Regardless of which various of college dater you are/were, you are probably going to have some regrets; that is what college is for!
Back to my story.
Having just finished university in May 2010, I was absolutely clueless about what I was going to do with my life. To top it off, my boyfriend ended our relationship and proceeded to date someone new in about three minutes. I was totally lost. After following my 'you are allowed to wallow for one week rule,' I had a fun summer, got a great internship and moved across the country to live in a winter paradise.
As I continue to live outside my university bubble in the 'real world,' it become clear that hindsight is indeed 20/20.
I might tell my seventeen year old self to date around, not to date at all or not to change a thing about my university dating experience, but would she listen? We regret the things we don't do more than the things we do.
Unless, of course, that thing is getting married before you have a career.
Did you date much in college/university? What would you tell your seventeen year old self? Please share!