Whether you're nearing the end of college or you just graduated, one thing is for certain. This is NOT your parents' job market. Used to be if you had a college degree you just sat back and waited for employers to pluck you from the newly graduated talent pool.
But those days are long gone. One reason is that a college degree is not as rare as it used to be. The number of college grads has more than doubled in the last two decades, which means that employers expect EVERYONE to have at least some college.
But it's not just a college degree that employers look for. Given today's world of technology, social media, and a constant stream of information, employers want college grads that can train the company, NOT the other way around. An employee has to fill a void that would otherwise leave a big hole if the employee were not hired. So how do you do that?
Be More Than a Robot
Today's grads are not just competing against other grads for jobs, they're competing against technology and a cheaper work force that makes old-style U.S. jobs obsolete. For example, automation, robotics, and even outsourcing to foreign countries all help corporations keep their bottom lines low. So how do you compete with that? By bringing a little ingenuity to the table. A robot can't think, it can only do a repetitive job. Therefore, you have to offer fresh ideas so that a prospective employer can see how you (and ONLY you) will increase productivity and profits. Your manpower is no longer the commodity; it's your critical thinking that will get you hired (and keep you employed). As motivational speaker Jim Cathcart points out in his video Get a Job in a Bad Economy, a sure way to get an interview is to be a solution source that no prospective employer can resist.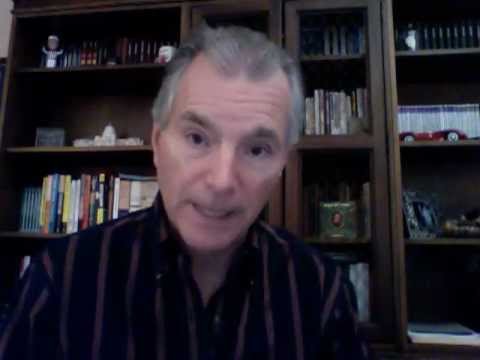 Stay Hungry for Knowledge
Although being a team player is always a good quality, today's employers value people that are inventive, proactive, and who take it upon themselves to widen their skill set and keep up on technology. Because these are the people who will add value to their jobs, they are also the ones who will be hired first and survive layoffs. When it comes down to hiring (or keeping) you or another candidate a prospective employer will go with the person who benefits the company all the time (not just once a quarter or once a year). You have to have an idea of how you're going to do that before you even apply for the job.
Be Flexible About Your Job
The old days where people had the same job for 40 years are gone forever. Outside of artisans and craftsmen, technology causes most white-collar and executive jobs to change so often that it's unrealistic to expect to rely on the same skill set for decades. If you are good at what you do (which means you make money for your company) then you will be asked at some point to spread that magic by moving to a new job (even within the same company). Innovative people create positive change, and as such they are often asked to apply their brainpower to solve problems in other areas. Just remember, when asked to step up, you will be expected to accept the challenge, and if you don't there will almost always be someone right behind you who is more than happy to comply.
Stay Connected
Depending on your job some employers like to hitch their wagons to people with large networks (especially if your work involves any kind of sales or marketing). For example, if you have a large Twitter following in your area of expertise you definitely want to mention that on a resume. And keep your boss apprised of your continued popularity as your fan base grows.
Building a network also gives you a huge repository of data from which you can draw when you need to get the creative juices flowing. The best way to come up with new ideas is to see what other people are doing and then improve upon those concepts. You can also use networks to see where the trends are heading so that you can help your company take advantage of future opportunities long before their competitors get wind of the same information.
Unfortunately, a college degree is no longer a free pass to a job. Yes, it definitely gives you a leg up, but beyond that you have to prove that only you can add value to a prospective employer's business. Entrepreneurs have had this mindset for years, but now it's moved on to the workforce. Think of your job search as running a small business where the thing you end up selling is YOU.