For the last two weeks the fracas over whether or not the federal government was going to raise the debt ceiling (and thus not default on their bills) has dominated the news. Now that a deal has been reached by our three-ring (circus) government, everyone heaved a big sigh of relief. After all, a deal of some sort is better than no deal, right?
Depends on where you happen to be in life. If you're a college undergraduate, or a high school student who plans to attend college soon, this new deal actually benefits you. If, however, you've already graduated from college and you're thinking of going to graduate school, then you'd better be sitting on a boatload of cash to see you through the next few years.
The New Debt Deal and Student Funding
The new budget deal (officially called The Budget Control Act of 2011) immediately cuts government spending by $2 trillion by tinkering with several social programs, two of which are Pell Grants and the federal student loan program. Pell Grants are monies given to deserving undergraduate students, and federal student loans are funds lent to both college undergraduate and graduate students. Students do not pay back Pell Grants, but they do repay federal student loans. However, the big perks of federal student loans are that the loans A) do not accrue interest while the student is still in school, and B) typically have lower interest rates than conventional loans. Plus, students receive incentives for on-time or early repayment, and they get a bit of a cost break if students make their payments through electronic debit. All of which helps make ends meet during and after college.
The Winner (For Now): The Pell Grant Program
The good news for the Pell Grant camp is that this new budget adds $17 billion to the Pell Grant program over the next three years. Pell Grants, however, are eligible only for undergraduates, leaving graduate students looking for other ways to pay for college. Also this year the Obama administration increased the Pell Grant cap per student to $5,550 up from $4,731. But unfortunately, the recession made more students eligible for Pell Grants, so the Pell Grant line item in the budget increased to $32 billion during the 2010-2011 school year, which was almost double of what it was the previous year. Therefore, the $17 billion that was just added to the new budget barely covers what has already been spent. And with the rising cost of college, and student enrollment going up every year, it will be interesting to see how the Pell Grant program will try to accommodate everyone who becomes eligible as the recession soldiers on.
Also according to the new debt deal, Pell Grants are only temporarily safe in that if the new Congressional Super Committee cannot come up with a budget that can pass the House, Senate, and President, then social programs will automatically be cut, with Pell Grants being fair game, as explained by Peter Kerwin of the Rhode Island Higher Education Assistance Authority: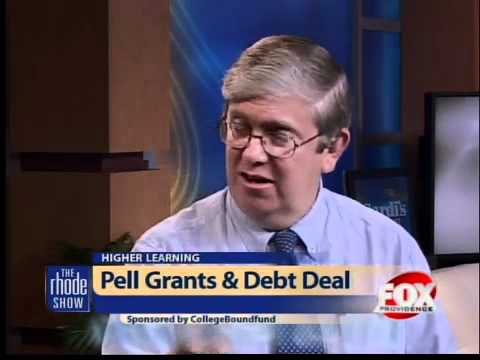 The Loser: The Student Loan Program
On the federal loan side, the new budget virtually eliminates the federal student loan program, which means graduate students will have to find other means to subsidize their educations. Private loans are always an option, however, lenders in the banking sector are probably NOT going to be as accommodating on interest rates and repayment plans, which means students will still be forced to incur substantial debt if they want to obtain an education. Having thousand of people graduate from college with tens of thousands of dollars of debt does not help the economy recover. Even so, cutting the federal student loan program is estimated to save the federal government $21 billion over 10 years.
Ironically, neither the Committee for Education Funding (a bipartisan group that promotes equal opportunity in educational funding) nor the Tea Party endorses this higher education portion of the new budget. The CEF feels eliminating the federal student loan program severely limits financial aid options for students, and many House Republicans, on the other hand, think supporting the Pell Grant is "akin to welfare." Proving, once again, that you can't please everyone.
So what does that mean for recent college graduates? Regardless of which side of the aisle you're on for this issue, the message the feds are sending in this time of global belt-tightening is clear—the government will continue to help students obtain their undergraduate degrees, but if anyone wants to pursue an education beyond that, they're on their own.